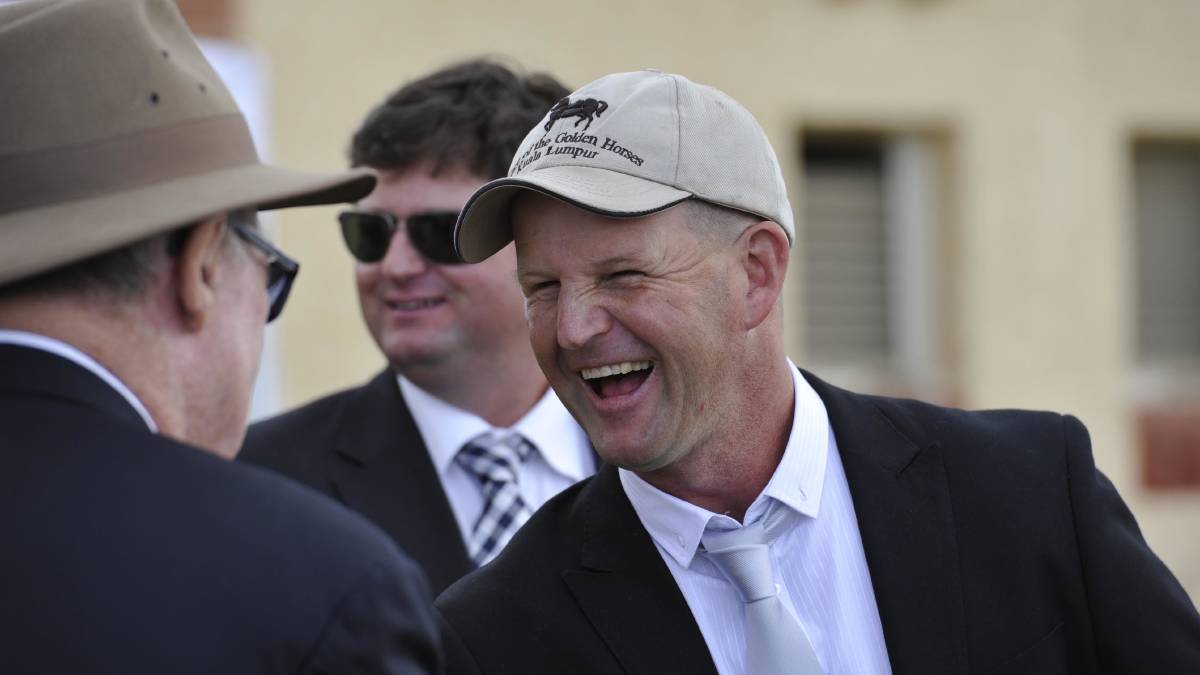 Chris Heywood's emergence as a top trainer at Wagga hasn't been an overnight thing – his secret is simply a combination of hard work and attention to detail.
Heywood got into racing through the influence of his uncles and proceeded to prove himself a natural working with horses as a track rider before progressing to breaking in and pre-training thoroughbreds for the likes of the late, great Guy Walter.
Chris's desire to make it in racing and terrific work ethic meant he combined a full-time job with his work in racing, which continued after he took out his trainer's licence 15 years ago.
Heywood's training business grew steadily until weight of numbers prompted him to train horses full-time, building up a team at Harden then Young, operating successfully for 12 years.
His business grew until it required bigger stables with more boxes and a variety of tracks on which he could work his burgeoning team, prompting a move to Wagga in 2012.
The switch to the facilities at the Murrumbidgee Turf Club produced immediate success with his numbers growing from 12 to 18 but he now has the scope to have 30 horses in work, which means plenty of opportunities for owners.
Heywood has had the privilege of winning 2 Wagga Premierships. He took out 2013/14 series and backed it up again in 2014/15 taking out the premiership. 2014/15 was a successful year for Heywood with him also claiming the Southern Districts Racing Association Premiership.
Chris's appetite for hard work has flowed through to his terrific band of staff as well as his son, talented apprentice Nick Heywood, who has shown sufficient promise to head to Sydney to ride for the Peter and Paul Snowden stable at Randwick.
Get in touch via the 'Contact Us' page to find out more about getting involved with Chris Heywood Racing.